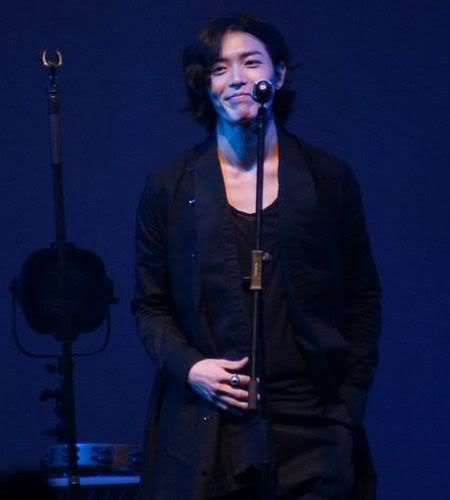 Warm smile
Recently, the South Korean pop idol Yu Jin Hong (Kim Jaeuck), with its own three members of rock band Walrus
Jintai Xian (Kim Tae Hyun), Liu Chengfan (Yu Seung Bom) and Yang Wen (Yang Sion), Hong Kong International Trade
and Exhibition Centre in Kowloon Bay fans meeting. Activities, Jin Yu Hong and Walrus interact not only with fans,
but also on the scene, the sound of rock whirlwind, but also to spend birthday with the fans, very warm.
In "The 1st Shop of Coffee Prince", "Antique" "Bad man" and "Mary stayed out all night" impressive
performance of the men of the Yu Jin Hong, entered showbiz first appearance attracted much attention
because of the model in participating, after a number of films and TV dramas, Yu Jin Hong has become a hot star.
If you still think he played in his success "gay" and "spoiled rich kid", then it would be wrong. Yu Jin Hong is a rock fanatic,
but a good hand play music. Early in his college time, and several friends had been playing with orchestras,
but also formed a rock band Walrus.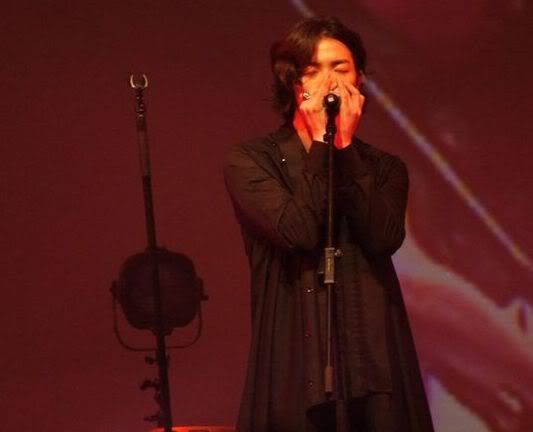 Harmonica performance
This is the first time Kim Jaeuck Walrus vocalist and guitarist for the band
as the band headed to Hong Kong to meet with the fans.
He was feeling that Walrus is the debut of the band a decade later,
and now want to take their musical show to everyone. In addition to their own
music, night, Kim Jaeuck and Walrus also cover the many classic songs, the chorus
of the same audience off. To Hong Kong for the first time felt the warm, Kim Jaeuck is a little flattered, said
he was glad when the airport has so many fans to greet him. The Walrus other members
also expressed the good impression of Hong Kong, as well as the idea to settle in Hong Kong.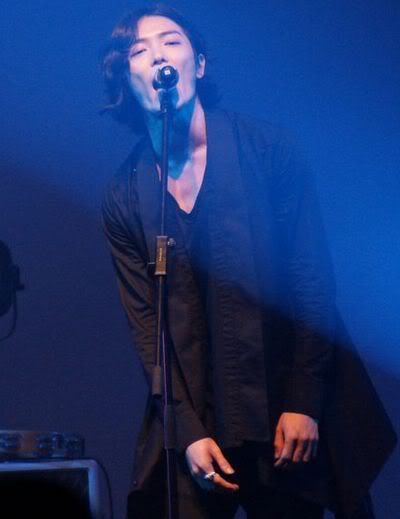 Soulful singing
In addition to performing music, Kim Jaeuck and Walrus more for close interaction with the fans.
Organizers also arranged a very interesting event, five lucky fans were drawn to play MC on stage
with the Walrus - Kim Jaeuck visit, 5 is the style all their own fans, "torture" Kim Jaeuck and Walrus, even "pressed "
They have a mate. Kim Jaeuck is smiling, "must be captivated me right."
And Kim Tae Hyun appreciate the rich beauty is, Huan Wen Yang Sion girls like my mother.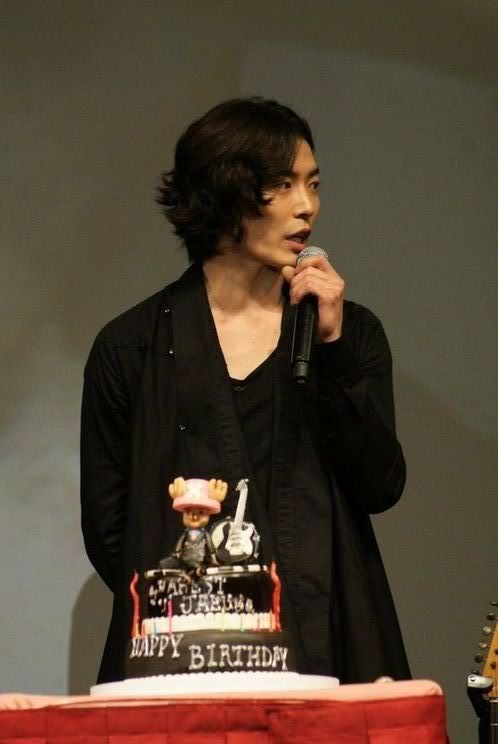 Birthday with fans
The same day or the birthday of Kim Yu Hong, the first time in Hong Kong and the fans with his birthday,
for the company of so many fans very touching birthday, more on-site at any time screaming fans want him
to come in Hong Kong, he is willing to come. For the birthday said Kim Yu Hong wishes, is to good health,
because only a healthy body can do more and do better music.